The TVG Super 8 is back once again this weekend, however this time it's bigger and better than ever before! The 2nd Pegasus World Cup is the richest race in the world, and thanks to TVG this Saturday and Sunday will also be the richest version ever of the Super 8. This is truly an opportunity for a life changing score!
Each week, TVG selects 8 races for the contest. If you can pick the winner of all 8 races the pay out is normally $100,000, however this week it is being bumped up to $1,000,000 to celebrate the Pegasus World Cup, and the action will consistent of a TWO DAY event on both Saturday and Sunday. It can't get any better than this on what was already set to be an exciting day of racing at Gulfstream Park.
Not only will the stakes be higher for all the horses running in the Pegasus World Cup, but thanks to TVG the stakes just got higher for you. This year the Pegasus World Cup will be the first race on the road to winning $1,00,000 with the TVG Super 8. The best news of all – It's absolutely FREE to play.

If you have never played before, it is very simple. This is how it works: make one win selection for all 8 of the selected races starting with the Pegasus World Cup and four other Saturday races, and then three more races the following Sunday. If they all win, you can win $1,000,000. But wait, there's more! If you are able to get at least 4 correct, then there are consolation prizes. See below as well as official contest rules at TVG for details for all consolation prizes and payout details.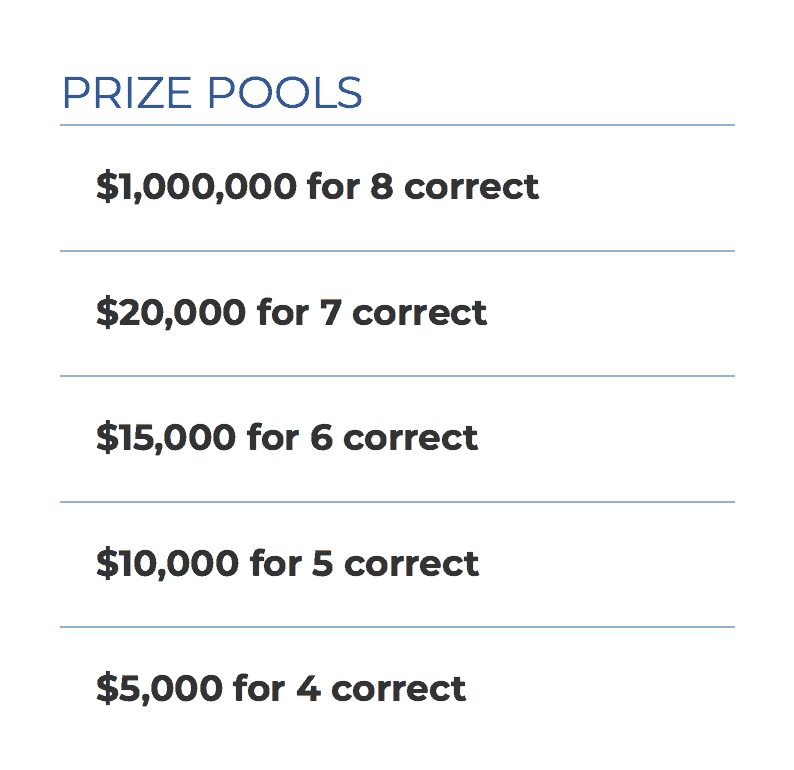 Here are the contest races for this weeks special $1,000,000 Pegasus World Cup edition of the TVG SUPER 8: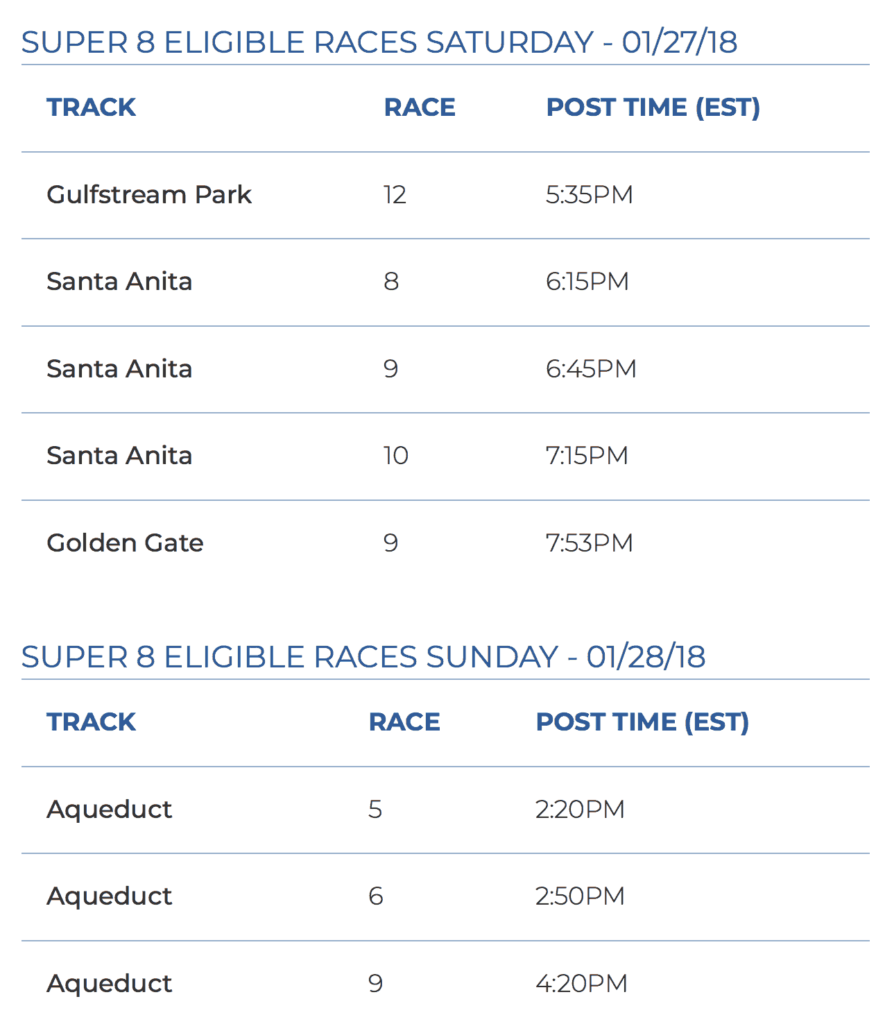 All you have to do to play is log into your TVG account or SIGN UP NOW for an account and get started. Again, you just have to pick one horse to win each race, and it is completely FREE to play. Once your selections are made, tune into TVG, cheer your horses home, and hope for a life-changing score. Not sure who to wager on? Check out our free win picks for this weekends contest:
Saturday
Gulfstream Park Race 12: #10 Gun Runner
Santa Anita Race 8: #1 He Will
Santa Anita Race 9: #4 Charmingslew
Santa Anita Race 10: #3 George From Tahoe
Golden Gate Race 9: #3 Nicarra
Sunday
Aqueduct Race 5: #5 War Eagle's Return
Aqueduct Race 6: #6 No Hitter
Aqueduct Race 9: #4 Just Bustin