THE CHAMP IS HERE!
Undefeated champion filly Songbird arrived in Saratoga before 9 p.m. on Wednesday night and has been getting ready for her run in the Grade-1 Coaching Club American (CCA) Oaks on Sunday.
The anticipation for the start of the country's premiere horse racing meet has started to grow to a fevered pitch and the arrival of Songbird at the track has taken the eagerness to an even higher level.
Assistant for Songbird's trainer Jerry Hollendorfer, Christina Jelm, reported that Songbird is doing great upon arrival.
"She jogged around the (main) track this morning one lap," said Jelm. "She's feeling good. She ate up and she's happy."
A small field is expected to contest Songbird on Sunday in the CCA Oaks. Grade-1 winners Carina Mia for trainer Bill Mott and Weep No More for trainer Rusty Arnold look to be the stiffest competition. Trainer Todd Pletcher is expected to enter Mo d'Amour. Going For Broke is a possible for the Chad Brown barn. The draw will be on Thursday afternoon.
"There's some quality fillies in there, but we'll try our best" said Jelm.
Here are some photos from this morning of Songbird, owned by Fox Hill Farm.
Songbird looked fit and trim in her new stall at the Wesley Ward barn in Saratoga: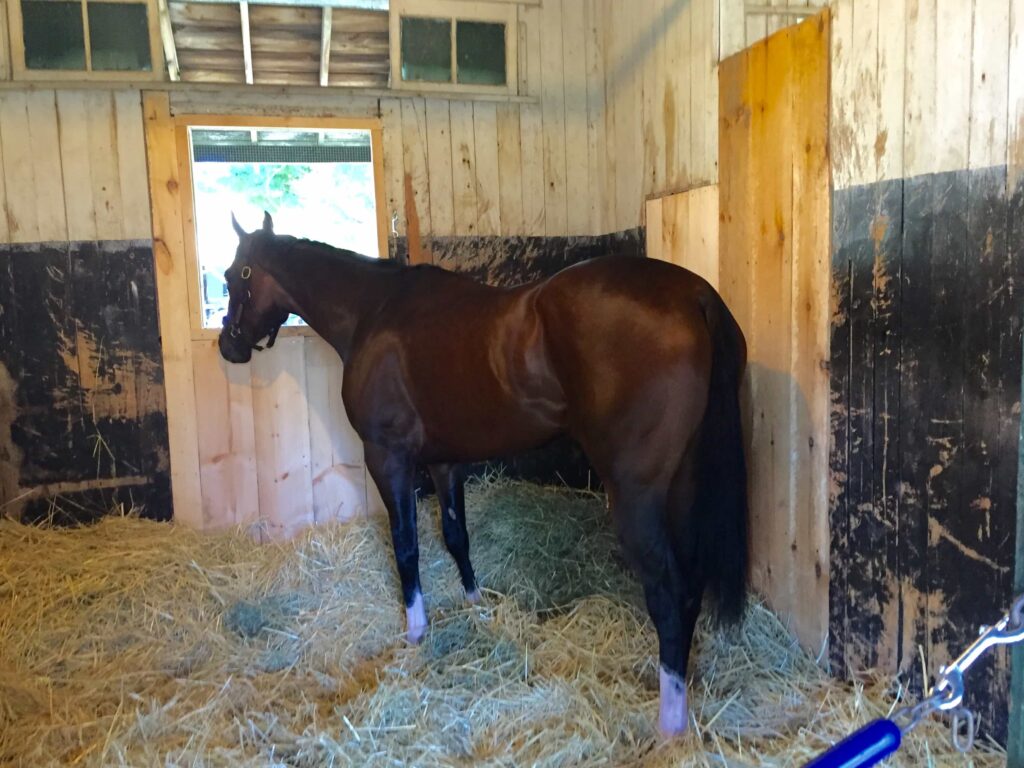 Very interested in her new surroundings, Songbird stared out her stall window at the Saratoga hustle and bustle on Thursday morning: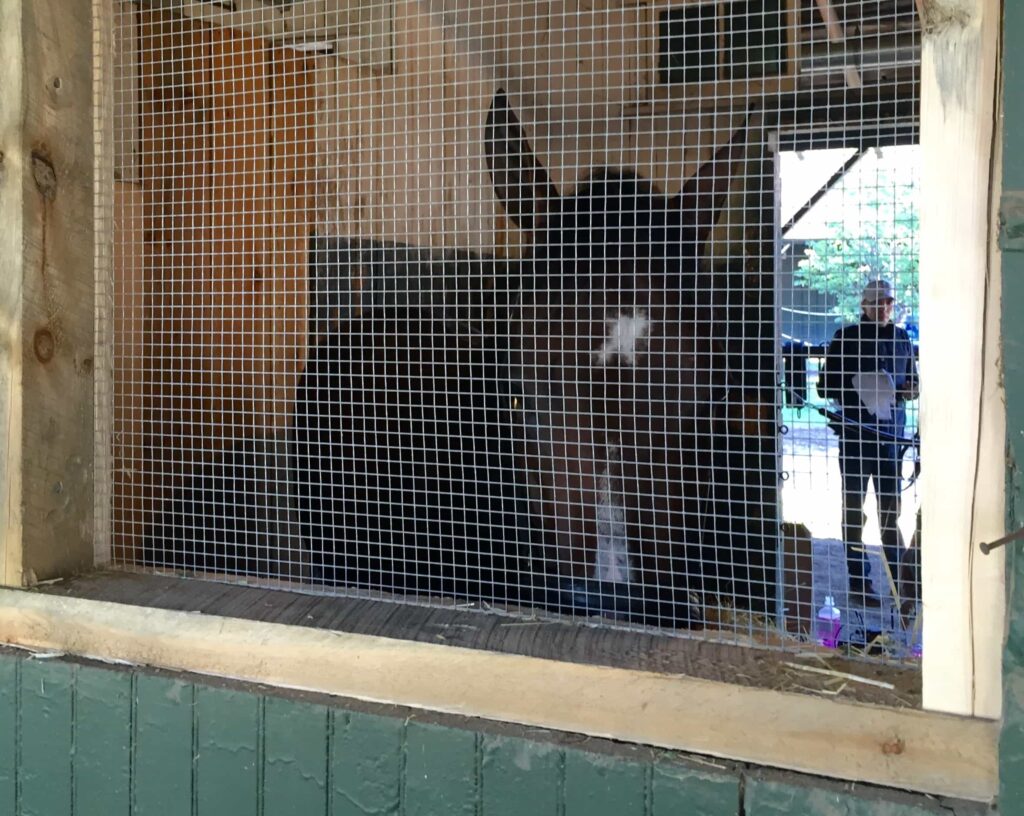 Songbird was accompanied to Saratoga by groom Cesar Orantes and exercise rider Edgar Rodriguez. Here Rodriguez gets Songbird ready for some photos: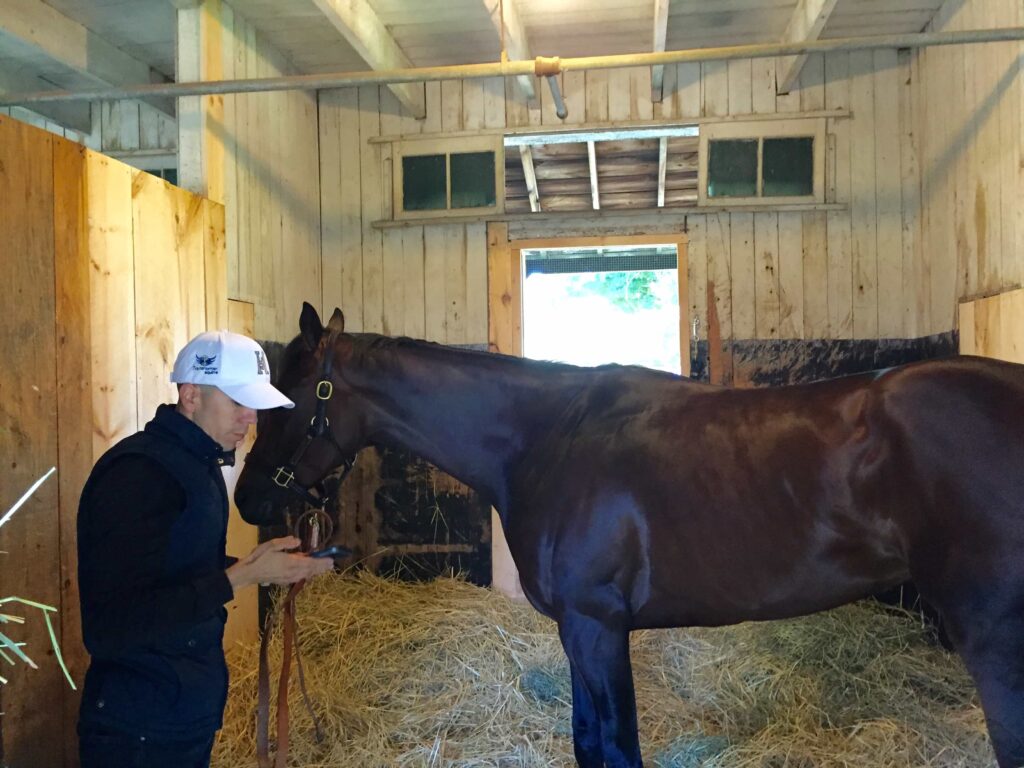 Songbird's markings are one of her signatures;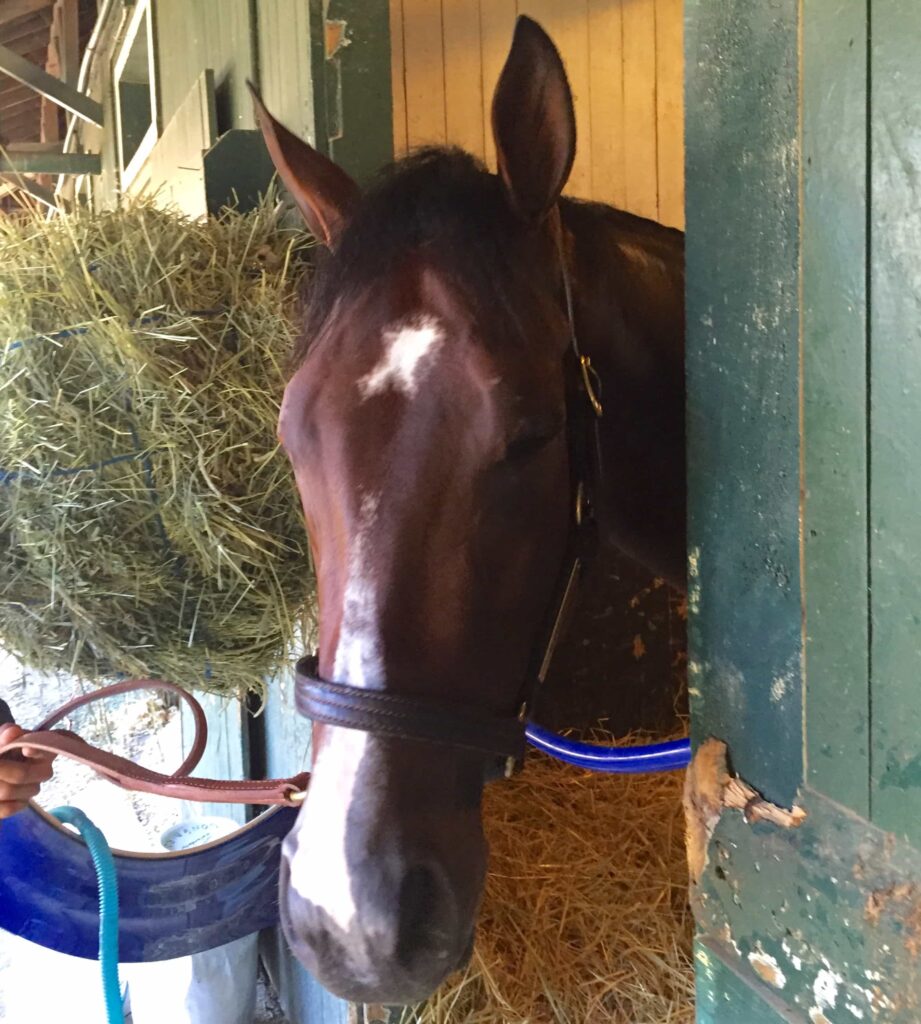 Located in Barn 17 at Saratoga, Songbird overlooks Wesley Ward's trainees: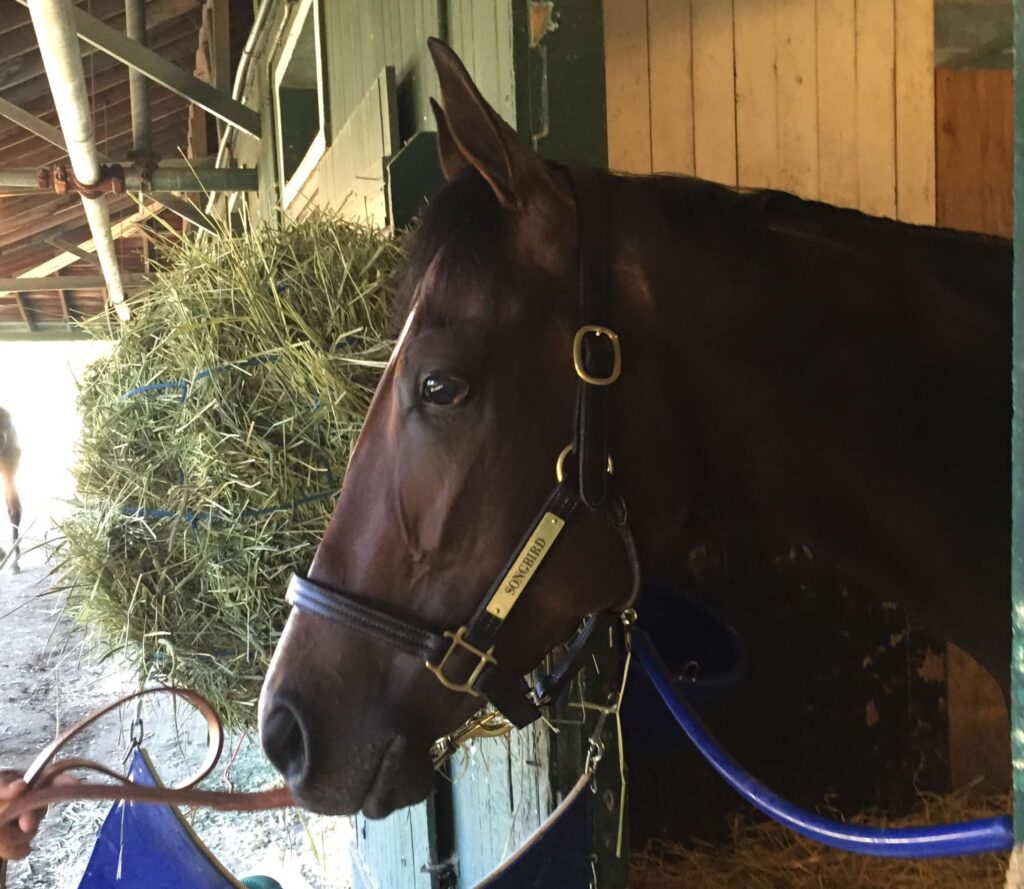 ---
I try to keep a level of professionalism, but I couldn't pass up the chance of getting a photo with one of the best fillies we've seen run this century: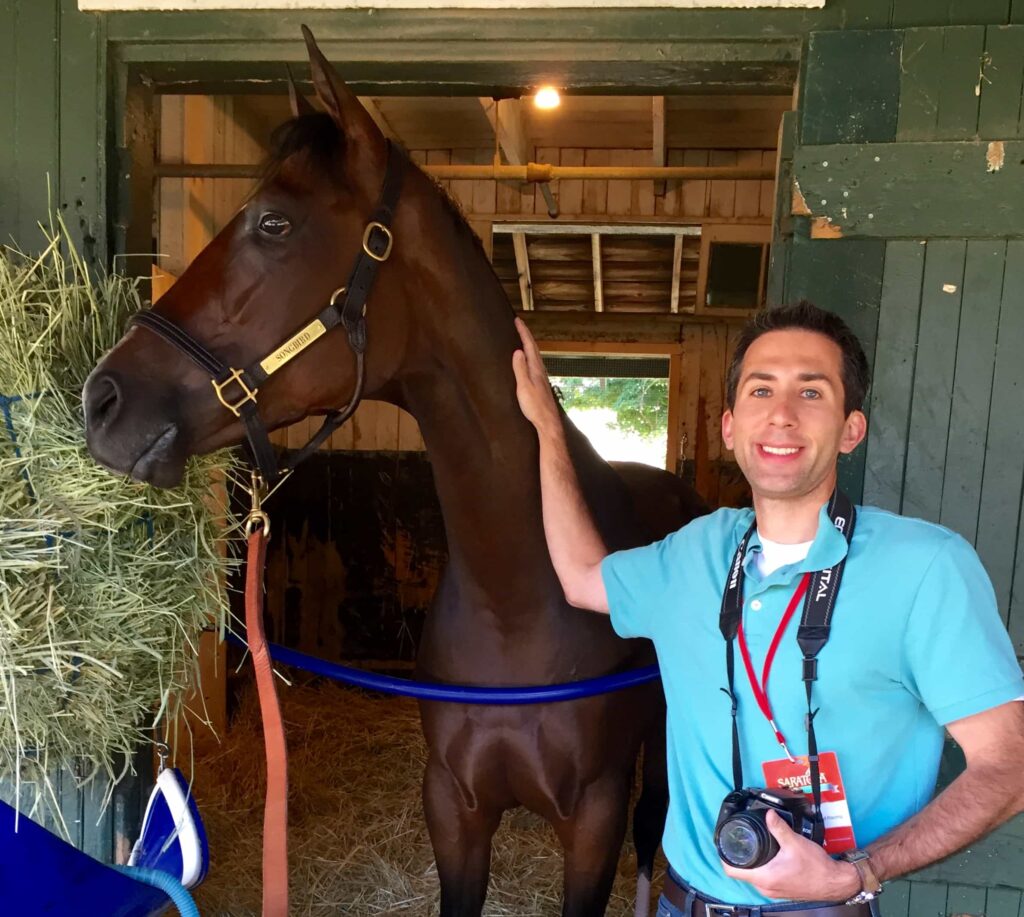 Follow me on Twitter @SaratogaSlim for coverage of Songbird in the CCA Oaks this Sunday and throughout the meet.