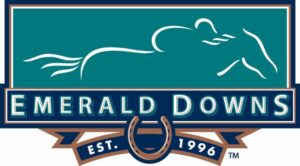 RECENT PREMIUM TIPSHEET PAYOUTS
| | | | |
| --- | --- | --- | --- |
| | | | |
| Jul 15 | Emerald Downs | Trifecta R1 | $78.60 |
| Jul 15 | Emerald Downs | Superfecta R1 | $215.00 |
| Jul 15 | Emerald Downs | D.Double R3-4 | $65.40 |
| Jul 15 | Emerald Downs | Pick 3 R3-5 | $260.00 |
| Jul 15 | Emerald Downs | Exacta R5 | $59.00 |
| Jul 15 | Emerald Downs | Trifecta R5 | $369.20 |
| Jul 15 | Emerald Downs | Trifecta R6 | $55.80 |
| Jul 15 | Emerald Downs | Superfecta R6 | $205.00 |
| Jul 15 | Emerald Downs | Pick 3 R4-6 | $97.20 |
| | | | |
On July 15th, our premium Emerald Downs tipsheet paid out $1,585.00!

By partnering with Guaranteed Tip Sheet, we can offer PREMIUM EMERALD DOWNS PICKS that are guaranteed to produce winners or your money back.

FREE PICKS
Sunday, July 23, 2017

Race 1: #2 Coast Is Clear

Race 2: #3 Cappuccino Time

Race 3: #4 Sarabis Rules

Race 4: #1 Bell of Rainier

Race 5: #4 The Boss Is Back

Race 6: #4 Rallydownthealley

Race 7: #3 Memphis Mobster

Race 8: #5 Solemnly Swear

Race 9: #5 Top Quality

Race 10: #9 Magarita Man

Each day we offer free horse racing picks from our own expert handicapping team. Our PREMIUM TIPSHEET features up to 6 picks per race including exacta and trifecta recommendations.


-or-see our full history of Emerald Downs tips and results.