"As he howls at the silver moon, all eyes are steadfast upon his utter brilliance"
Silver symbolizes purity, strength, clarity, and focus.
It is the balance between black and white, symbolizing beginnings and endings.
It is the passage from the light to the dark, the end of one day and the start of another.
As an incredible chapter has ended, a new exciting journey awaits…
We are all fascinated by heartwarming stories that captivate our imagination and pull at our heartstrings. In the world of horse racing, finding a special story is what helps us believe that when the stars align perfectly, a Cinderella story can find its way into our hearts and dreams.
Case in Point: California Chrome
This horse found his way into the hearts of thousands of race fans who call themselves Chromies. The love that they have for this champion is unexplainable. It's heartwarming, joyous and genuine. The excitement that you hear in their voices when his name is brought up is magical.
Just like the journey of Chrome.
Retired from horse racing as the richest Kentucky Derby winner in history, his earnings of over $14,752,650 make his humble beginnings seem so surreal. Although his racing career did not end as many had hoped, he retired safely and transitioned into a new career that will hopefully continue his legacy. California Chrome now makes his home at the Taylor Made Stallions farm in Nicholasville, Kentucky. With a stud fee of $40,000, he successfully covered 145 mares in his first North American season, and an international opportunity presented itself after he generated great interest from the Southern Hemisphere.
Change Brings Opportunity
With hopes of helping California Chrome's career as a stallion in the center of South American thoroughbred breeding, the team at Taylor Made explored the option of shuttling. After much deliberation, research, and planning, Taylor Made and Sumaya Stud made an announcement on March 16, 2017, that California Chrome shuttle to Haras Sumaya Stud in Chile for the next three Southern Hemisphere breeding seasons. On July 23, 2017, California Chrome arrived safely.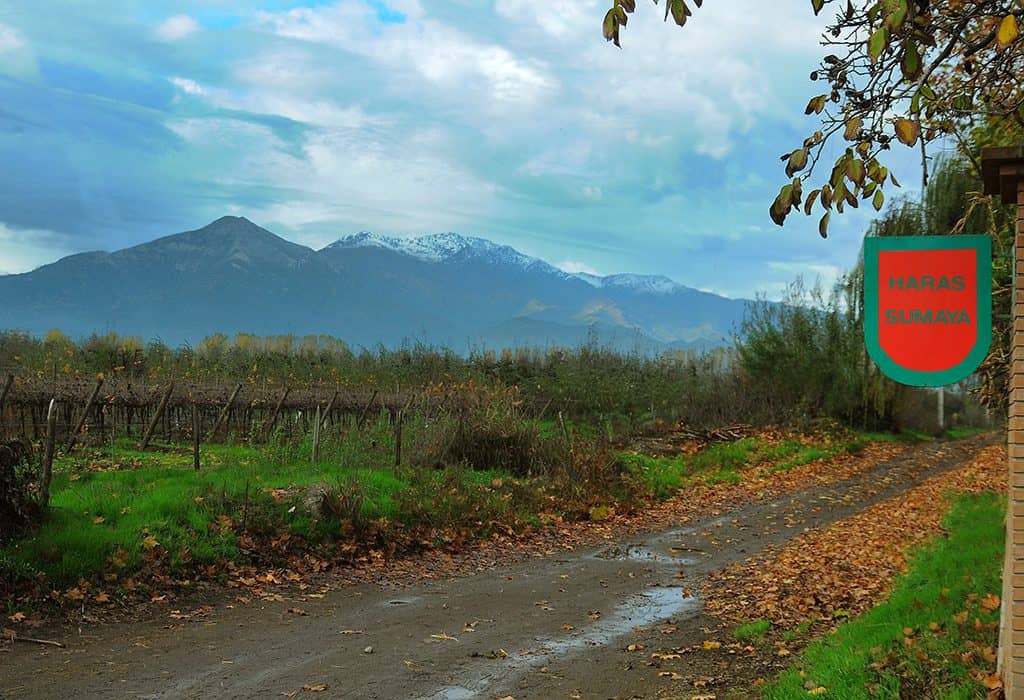 Beauty is all around you on Oussama Aboughazale's farm, named after Oussama's mother, Sumaya.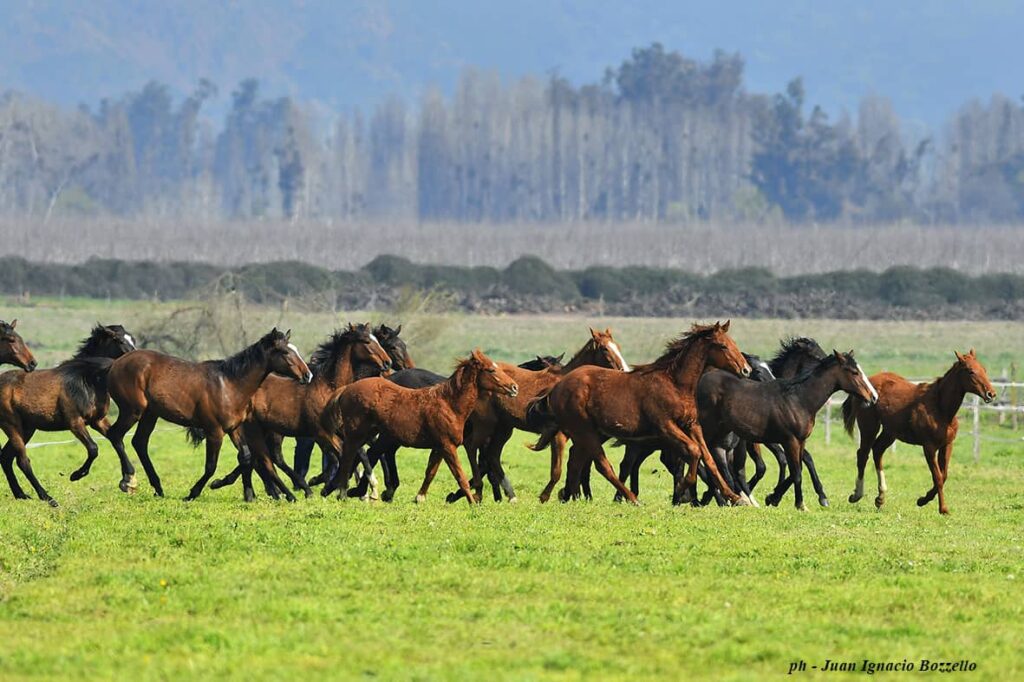 Quick Facts on Chile
Pronounced "Chee-lay," the country is rich in culture and adventure, ranked as the world's fourth-largest wine exporter and the ninth-largest wine producer. The Andes Mountains have some of the world's largest and still-active volcanoes, while the coastlines are the world's longest (and one of the narrowest). Another fact that would delight animal lovers and wildlife photographers? There are four different species of penguins in Chile! Found throughout the southern coast and on the island of Tierra del Fuego, they are among the world's most diverse and plentiful species, with over 2 million breeding pairs.
One of the most beautiful places in the world, Chile has become even more intriguing with the new presence of a champion.
Yes, the country of Chile has been "Chromified."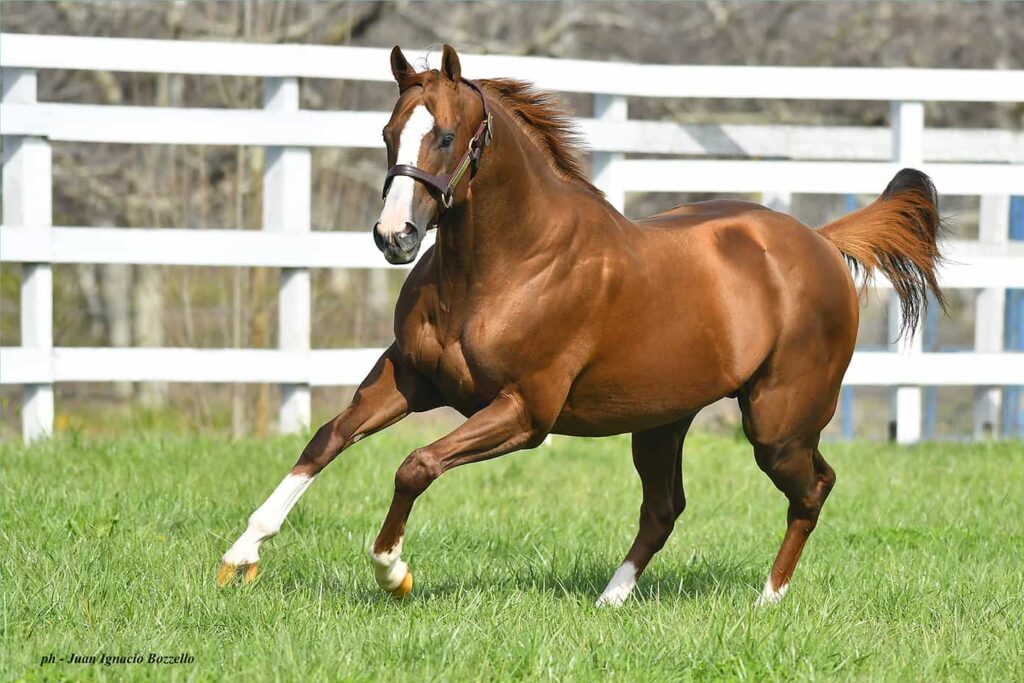 Nestled about an hour south from the capital city of Santiago, surrounded by the beautiful snow-capped Andes, and located in the rural area of Pirque, you will find California Chrome's "Home Away From Home."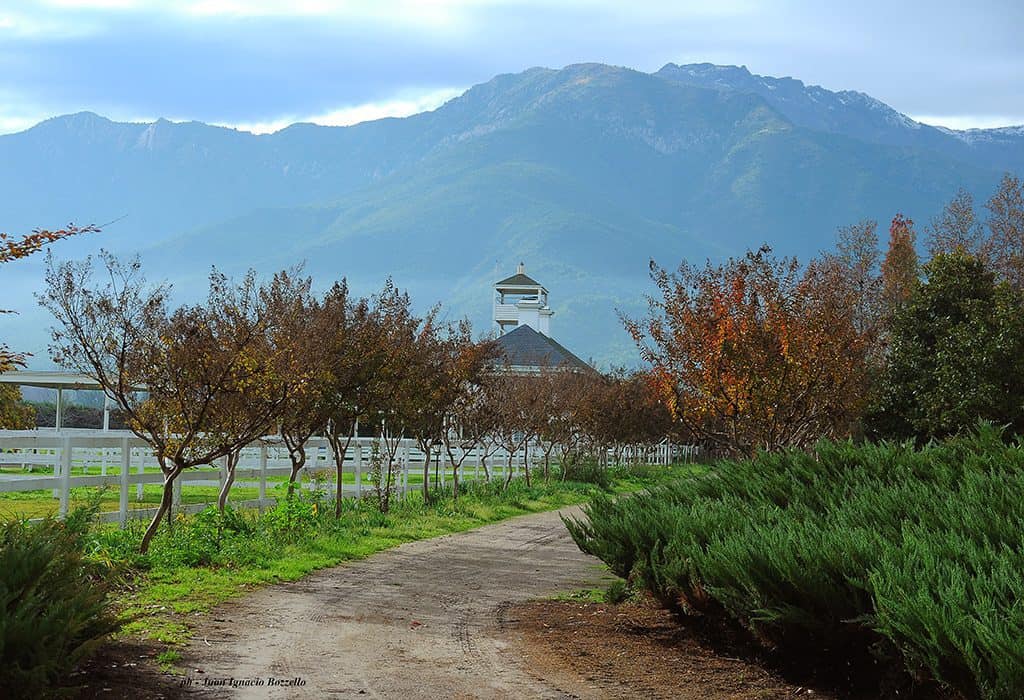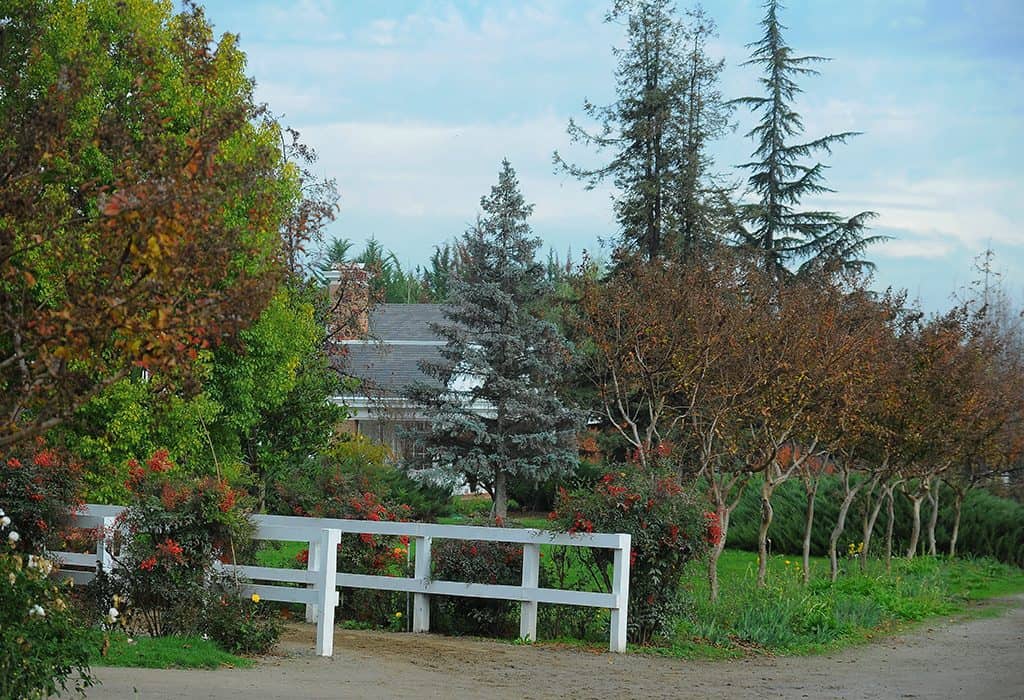 Managed by veterinarian Carolina Rojas, the staff at Haras Sumaya Stud includes fellow veterinarian Fernando Padovani E. and Stud Master Claudio Palma. Each and every person on this amazing team has worked extremely hard to care for our champion during his stay. Go, Team Chrome!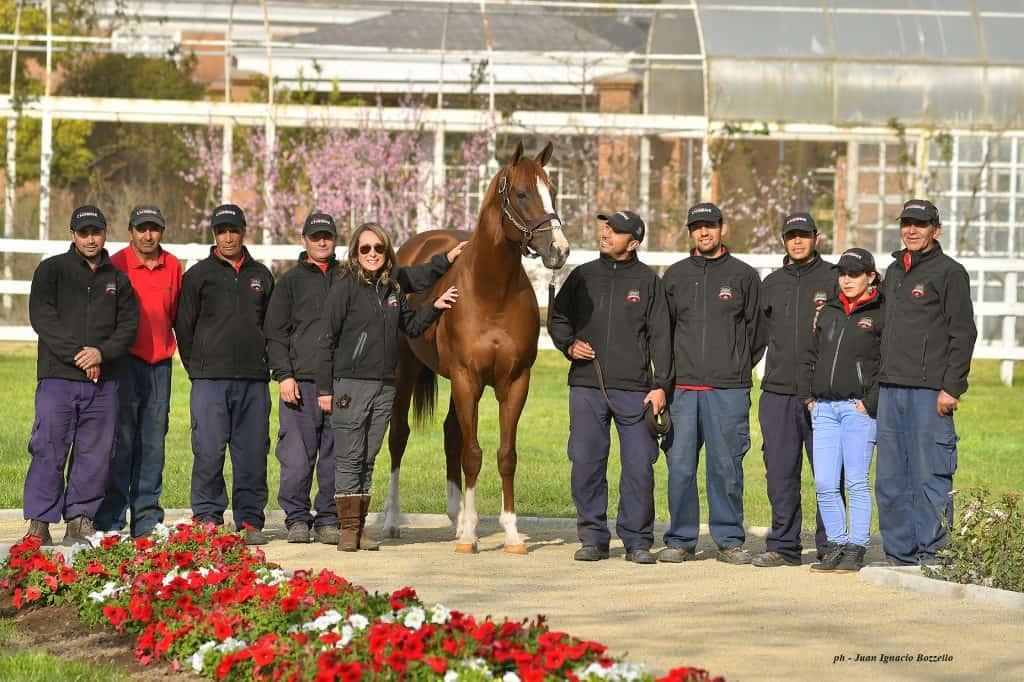 Rest assured, the beautiful California Chrome is well-tended!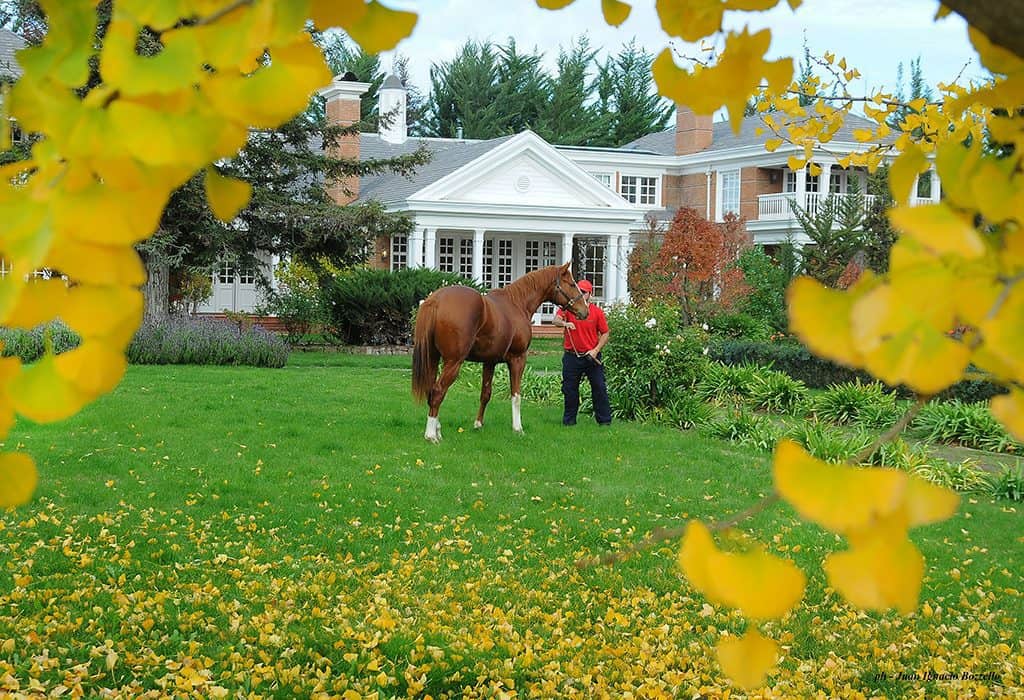 He looks to be flourishing under their care, as the star stallion reportedly exhibits his spirit and high energy each day.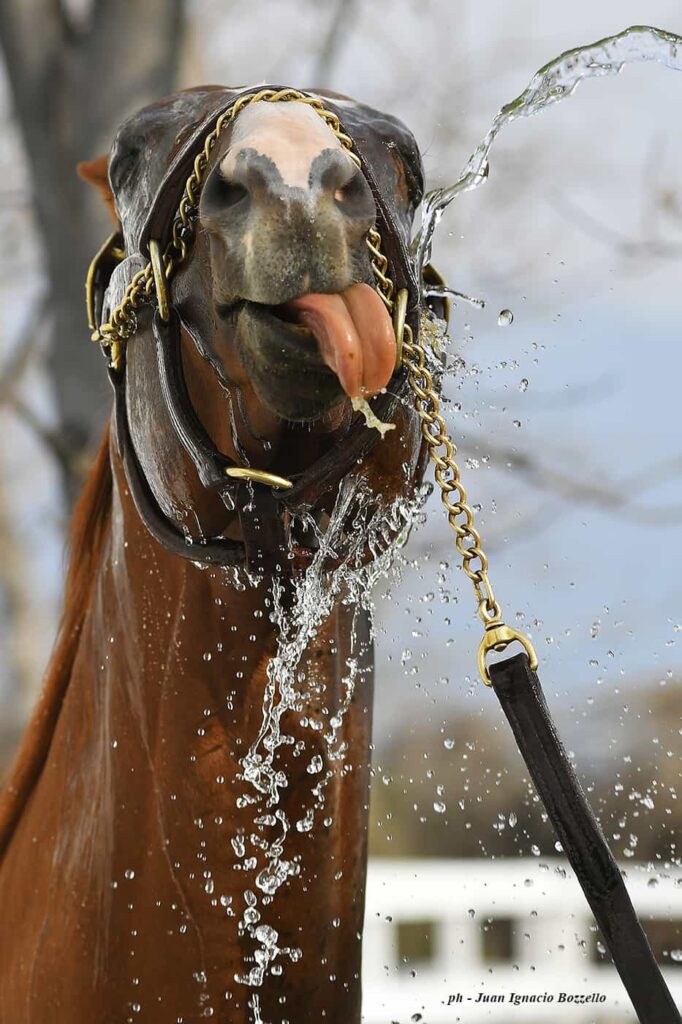 The team has been so gracious in sharing photos and updates of our champ on their social media platforms, so please be sure to follow Haras Sumaya on Twitter and  Facebook to stay up-to-date on California Chrome!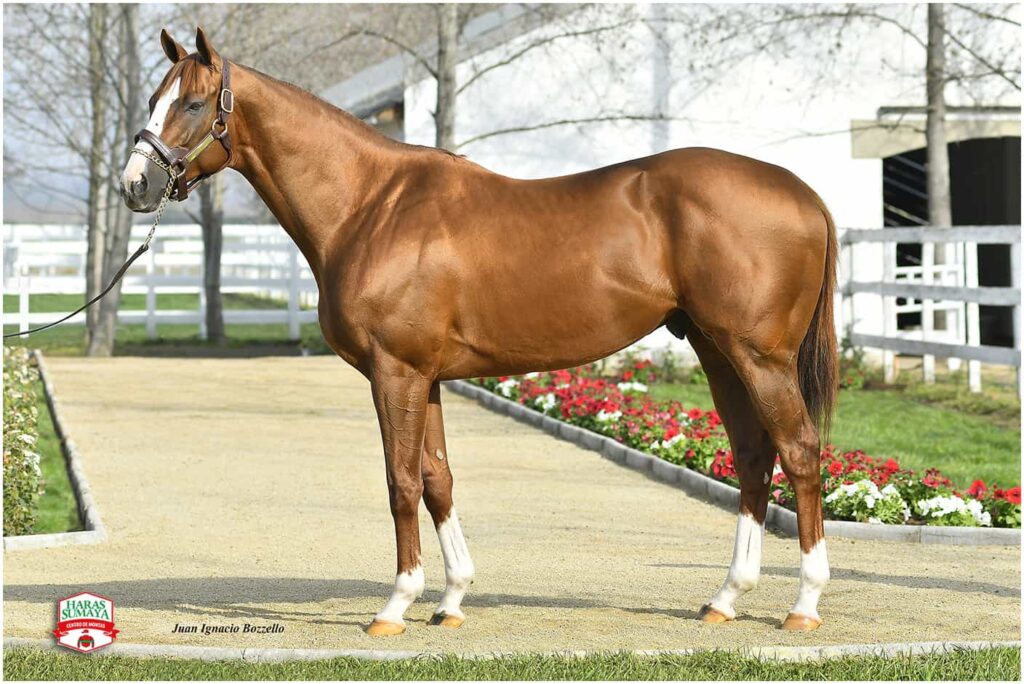 It warms my heart to know that he is cared for and loved in a place so far from his home in Kentucky.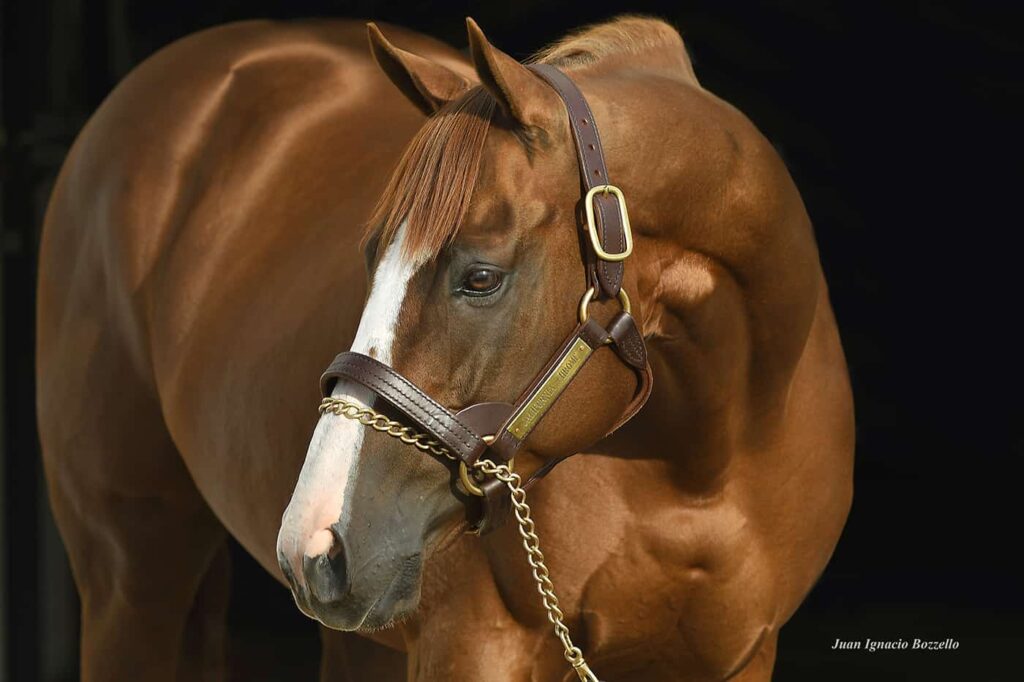 On November 18 and November 25, Haras Sumaya is opening its doors to invite all who wish to visit their farm and meet the champ in person. Registering is simple: contact Haras Sumaya Farm on their Facebook page, or via email [email protected], indicating the date that you want to visit, and they will send you back the confirmation and the details that you need. How amazing is this opportunity?!
Meanwhile, Back in the United States…
As a new stallion, California Chrome is represented by nine mares carrying foals from his first crop in the Keeneland November Breeding Stock Sale (November 7-18), which is currently going on until Saturday. Most recently, Taylor Made Stallions launched a new breeding promotion called "Taylor Made Money," designed to enhance the value for buyers and sellers of broodmares in-foal to Taylor Made's 2017 freshman stallions, including California Chrome. As of the current date, Chrome's first in-foal mares have sold up to $250,000.
The Journey Continues
California Chrome will continue his stay in Chile until the end of the Southern Hemisphere breeding before returning back to Taylor Made Stallions in Kentucky. Until then, he will be cared for by the wonderful staff at Haras Sumaya Stud. As the adventures continue for our champ, we are left to remember that…
Once in a while,
right in the middle of an ordinary life,
amazing things can happen.
Life is filled with surprises, and sometimes, 
the ordinary can turn into something extraordinary.
Many thanks to Argentinian photographer Juan Ignacio Bozzello for allowing me to use his beautiful photos for this article.