Classic – American Pharoah – Pre Entries
His last workout is all I needed to see…he's more than ready to roll!  He's proven he can ship anywhere and show up with his best race, and several of his top challengers haven't proven that as much.  We have been a fan of this horse since day one and we will not back down now!
Turf Mile – Karakontie – Pre Entries
This pick will go down to the wire…but as of now I just can't get Karakontie and his amazing Breeders' Cup performance last year out of my mind.  If he can just repeat that performance there is nobody in this field that can beat him, and his recent effort was very solid.  Could be coming into this in good form.
Sprint – Private Zone – Pre Entries
Runhappy keeps blazing the track at Keeneland…how amazing is this speed dual going to be in one week?  Very amazing!  I'll stick with the old warrior Private Zone over them all as his class is just unbelievable.  Plus, he might be running better than ever right now.
The Arc winner is coming to the Breeders' Cup! That alone is amazing, and I think this horse has what it takes to make the long journey over to the states and get the job done.  It is very special that Golden Horn and American Pharoah's last race will come on the same day at the same track.  Racing fans are very lucky!
Nope…I don't care one bit how poorly he ran at Belmont over what was a terribly sloppy track. If the track is sloppy at Keeneland obviously I'll shy away, but still believe on a dry track this horse will be fine. It was clear very early in the race he didn't care for the surface.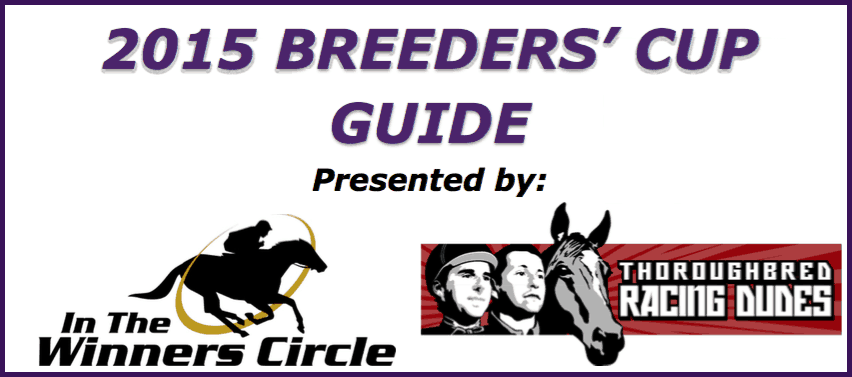 Turf Sprint – Undrafted – Pre Entries
Haven't had a clue about this race since day one and won't lie to you now and say I have things figured out.  This will be a nice opportunity to go to the bathroom or get an adult beverage.
Filly and Mare Sprint – Judy the Beauty – Pre Entries
Not worried that she lost in her final prep for this as she got a very poor trip and still finished third. Give her the right trip in the Breeders' Cup and I believe she'll roll to a big win. Her class will shine through…there are a lot of question marks in this field.
Filly and Mare Turf – Dacita – Pre Entries
Chad Brown has this one really good right now, and it seems like she's sneaking into this one under the radar.  Was a winner over Tepin in her only United States race, and we all know what Tepin did last time out at Keeneland in the Shadewell Mile.  Might take a shot here.
Juvenile Filly – Songbird – Pre Entries
The latest developments within the division only confirmed how much better Songbird is than the rest of this group up to this point. There is no questioning now that she will be the shortest priced favorite of the entire Breeders Cup. Most will be looking to single her.
Distaff – Wedding Toast – Pre Entries
After watching all the other three year old races, and not seeing Stellar Wind in any of them, I have to now go with Wedding Toast who looked brilliant in her return to the races at Belmont in the Beldame. Just seems to be above the rest of them at this point as Beholder leaves a void in this field that won't be filled.
Juvenile Filly Turf – Harmonzie – Pre Entries
After her incredible effort at Keeneland I felt she deserved this spot. Had to travel terribly wide in the Jessamine Stakes at Keeneland and still was able to get the victory. Versatile horse as well which is something she'll need in this race.
Dirt Mile – Liam's Map – Pre Entries
It was made official with the pre entires that he would be targeting the Breeders' Cup Mile which was the prudent move to make. It's questionable that he could win the classic at the mile and one quarter distance, but there is no doubt he'll be the standout at a mile. With the absence of Private Zone it could make his job even easier and is another that could be a single.
Juvenile Turf – Azar – Pre Entries
It's a crap shoot…I'll leave Azar as the top pick once again, but file this race under the "I don't have a clue" section for now. Maybe we will find out about who could ship in from overseas so this race will be clearer.