On November 2-3, 2018 the 35th Breeders' Cup World Championships will be held at Churchill Downs in Louisville, Kentucky.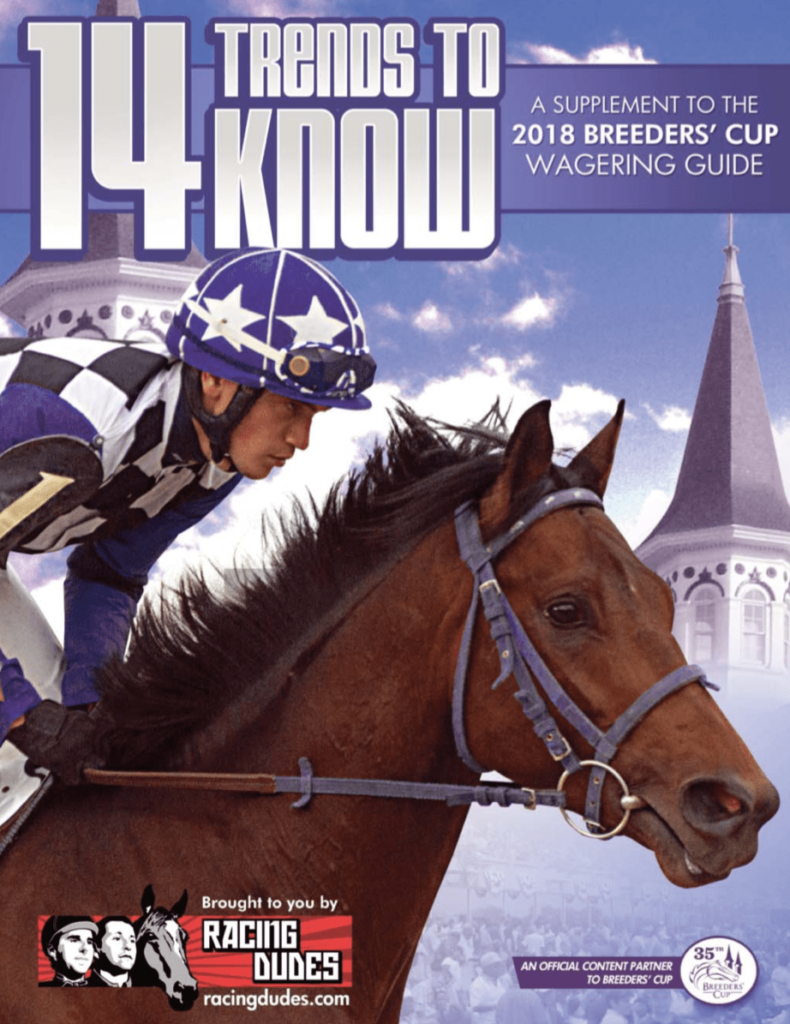 History will be written. Odds will be defied. Money is to be made.
With seemingly endless amounts of information available, the Dudes are here to help you weed through the ancillary, and some of the numbers are startling. Gain a betting edge for each of the 14 World Championship races.
Download our FREE 8-page Breeders' Cup Wagering Guide supplement to learn important information such as:
Just how dominant European-based horses have been in the Juvenile Turf?
Which race has a strong favorite but rarely ever produces an odds-on favorite winner?
How likely are we to see a bomb win the Breeders' Cup Distaff?
Are the odds with Accelerate in the Breeders' Cup Classic?
Which turf race actually favors the US-based horses?
Ready to dive into handicapping after seeing those trends? Get a copy of our massive Breeders' Cup Wagering Guide COMING SOON!