Guaranteed Tip Sheet Mobile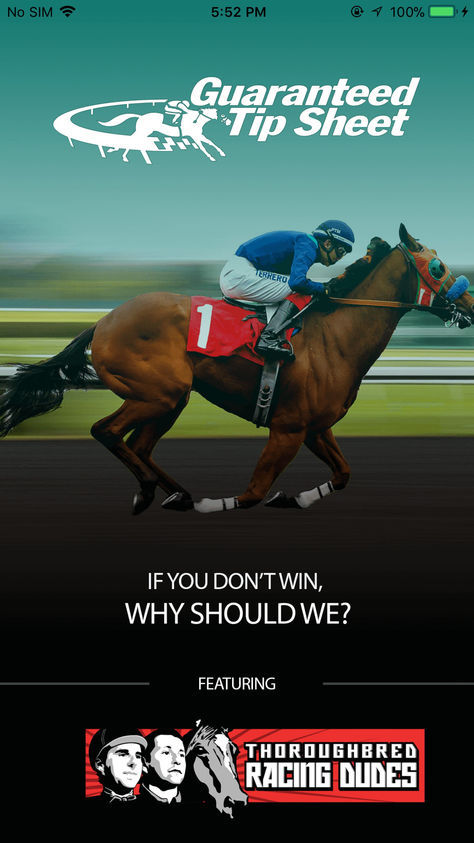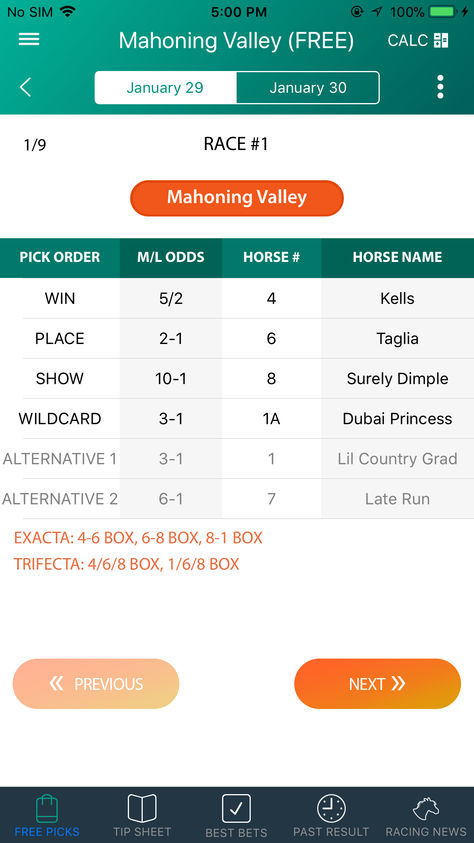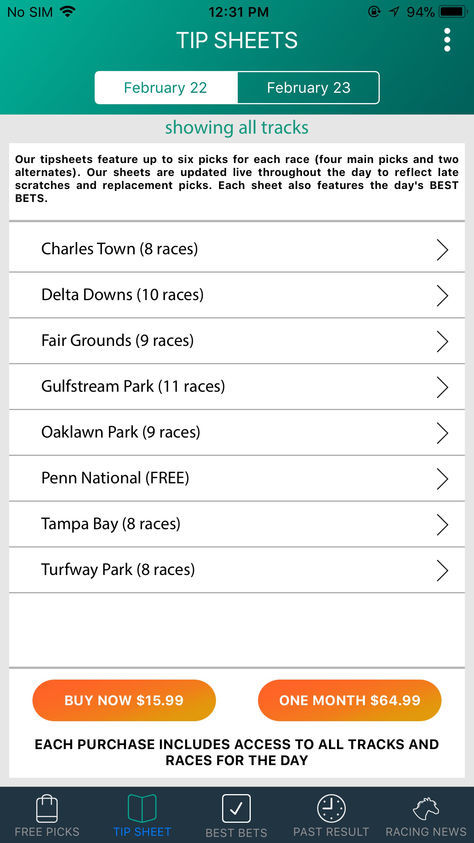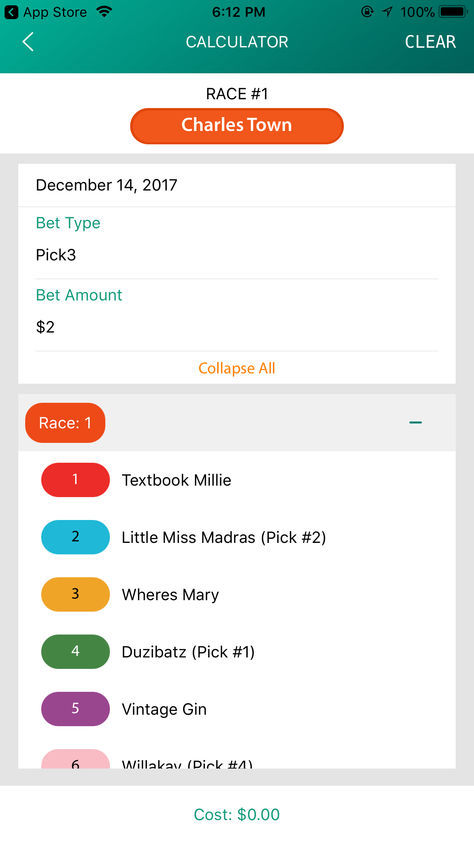 For years, the Dude's handicapping products have been helping horseplayers around the world cash more tickets. We've now partnered with expert handicapping service Guaranteed Tip Sheet to provide our readers with even more winning selections. 100% money back guarantee if not satisfied. Download our mobile app to view our picks for each race, see our daily BEST BETS and view our entire past history of tipsheets and results.
Mobile App Features
* Get one FREE track every day of the week
* Top 4 selections for each race plus 2 alternates
* Choose and display your favorite tracks
* Daily BEST BETS for each track handicapped
* Complete past history of tipsheets and results
* Built-in wagering calculator including our picks
* Latest racing news from RacingDudes.com
Guaranteed Tip Sheet is a featured handicapping product for Gaming Today, US Racing, NYRA Bets, Horse Racing Nation and more. Download the mobile app and join countless others that trust in GTS.
IF YOU DON'T WIN,

why

SHOULD WE?

Unlike other tipsheets that are based solely on computer stats. our HORSE RACING TIPS combine past performances with good old-fashioned intuition and each race is hand-picked by our expert handicapper Guaranteed.
Customer Reviews
Mar 9, 2018
SkimTheRail
ATTENTION All Horse Players!!
Perfect Racing App for horse players on the GO! I love all the features this App has to offer. From the FREE picks, to Tip Sheets, and Past Results this is my go-to App. The tips here are GREAT, and I've won my share to recommend! It's very organized, and simple to use. What's also great is with Racing News from the "Racing Dudes" at my fingertips.
Dec 21, 2017
Pirate2Late
Better than anything else
If you're looking for winners every time, let me know when you find that app. This one hits way more often than the others I have tried. I use it for tri boxing and some days I don't win but if I don't then most of the time they're at least close. To be fair they have led me to several great days so I can't complain.
Aug 7, 2016
Phantwiz
Best tipsheet ever purchased
Just ignore the haters. This is gambling and sometimes you lose. Of all the tipsheets I have tried these guys are by far the best. The app is also top notch and was happy to see it finally arrive on the iPhone. I just won $3850 in one race at Saratoga on August 6, 2017. Keep the winning tips coming guys!